Seneca the Younger was absolutely right when he said the abundance of books is distraction. I have been thoroughly distracted by my copious TBR pile!
When I returned to blogging I had grand plans to regularly update, perhaps daily or at least weekly, but I have just been working my way through so many books that my poor blog has taken a backseat!
What have I been reading?
From Blood and Ash by Jennifer L Armentrout
The Beautiful by Renee Ahdeih
A Kingdom of Flesh and Fire by Jennifer L Armentrout
The Damned by Renee Ahdeih
I've rocketed through these in the last week or so. Although technically these four books belong to two series', both series follow a common theme here.
You got it.
Vampires are back, baby.
So, I think for a long time now there has been a shift away from the Vampire genre. Books like Twilight became so popular that for the longest time you couldn't get away from stories about beautiful sparkly vampires and swooning heroines in need of rescue: read Bella Swan ::vomit::
We've all read Twilight or seen the movies. I don't want this to be a post bashing the failings of Stephanie Meyer, because quite honestly, writing my own novel has shown to me how hard it is and how much of yourself you put into it. Therefore, I can't bring myself to lambast it thoroughly (even though I kind of want to). Let's just agree that there are serious issues with it and leave it at that.
That being said, I have heard very good things about her new release:
Reviews seem to suggest that Midnight Sun is a more mature read than the four books that preceded it. It's unsurprising. Meyer took a long hiatus from Twilight, obviously honed her skills as a writer and learnt from some of the mistakes she had made previously. So everything about this novel suggests that it might be worth a punt. However, in all honesty I'm not in a rush to go out and read it. As far as I'm aware this is a retelling of Twilight from Edward's perspective. And while the knowledge that I won't have to listen to Bella's internal monologue is appealing, it is essentially the same story about a 108 year old virgin that falls in love with a seventeen year old that has absolutely no personality. And the whole sparkly thing? I'm just not convinced, folks.
So while Midnight Sun might not be floating my boat, some of my recent reads have really got me excited about the revival of the vampire genre.
I'd be remiss if I didn't talk about Renee Ahdieh's The Beautiful series, because it has just been a real joy to read. Not only does it feature real, genuine champions of the female species, but it gives voices to people of colour, those of mixed heritage and the LGBT+ community. And all set at a time when you would not expect to see such. The novels are based in nineteenth century New Orleans. It's dark and gothic by design which was also addictive. I love gothic novels so this was a massive draw. There are an array of interesting characters, the leading pair of whom, Bastian and Celine, are both mixed race. We see numerous people of colour, who while ostracised by the society of the time take a leading role in the story. Amongst these is Jae, an undead Korean assassin who suffered the death of a thousand cuts. Arjan, an English/Asian barrister who was banned from practicing law in Britain due to his skin colour. I particularly like Arjan, especially for his outspoken views on white British imperialism. Madeline and Hortense, black Vampire sisters who are beautiful and deadly. And my favourite: Odette. She is the most wonderful female character who defies not only social convention by taking only female lovers. She gives zero fucks about the expectations of women at the time and regularly sticks two fingers to the establishment by wearing trousers instead of skirts.
Celine is equally fantastic. She does not bow to any man, despite the expectations of her time, instead preferring to make her own choices. Even her feelings for the leading male do not threaten her sensibilities, as often happens at the first hint of romance. Instead she continues to make her own choices, refusing to follow a man's lead. I love that!
So what is it about the vampire genre that really draws a crowd? Ever since Abraham Stoker composed a little novel called Dracula readers have been flocking to tales of fanged fiends. Is it something to do with the mystery? Or the sex appeal? There's something undeniably suggestive about sharing bodily fluids after all…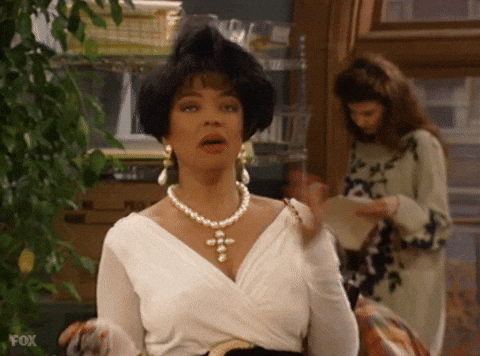 Indeed, some of the most popular vampire novels and indeed movies or TV shows of the last decade have featured a heavy doses of sexual content. Take True Blood for instance. It was considered shocking at the time for its graphic depictions of sex and violence, but audiences flocked to it. Even the more tame of the bunch like Twilight and The Vampire Diaries have focussed on humans entering into relationships with vampires. I guess it is undeniable that sex sells.
However, while many writers have chosen to go down this highly sexualised path in their vampire novels, good vampire stories don't have to be all about fluid exchange.
Take I am Legend by Richard Matheson for example. While the movie highlighted the infected akin to mindless zombies, the novel portrays them as intelligent Vampires with an insatiable thirst for human blood. The story focuses on Robert Neville's quest to find a cure for those who have been infected. While the movie was enjoyable, it's a highly recommended read for those interested in the genre. The ending is quite different from that of the movie and whilst there is a romantic element to the novel, it is much removed from the traditional vampire/human tropes we see often in other vampire novels.
And there are so many good vampire novels out there. Especially now, in this day and age, many of them are choosing to portray more diverse themes and characters.
The Southern Book Club's Guide to Slaying Vampires by Grady Hendrix, while having some concept of 'romance', it chooses to focus on racial inequality and systemic racism. Plus it's a terrifying read!
The Gilda Stories by Jewelle Gomez explores Queer issues and represents the stories of people of colour throughout.
However many of you know that I do love a good romance. And my vampire novel of preference has to be A Discovery of Witches by Deborah Harkness. It has all the fantastical elements that I love: vampires, witches and daemons. Plus time travel, magic and a healthy dose of book loving historians thrown in too! It's a real recommendation is you love the genre.
It's also on that I may have to go back to soon. I don't think my TBR pile will thank me for it though!!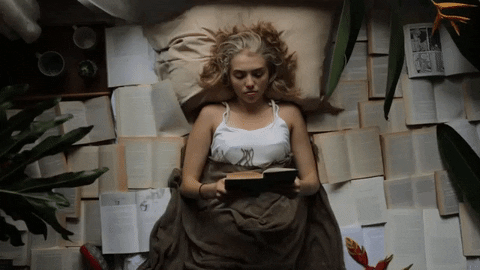 Drop me a comment if you have any suggestions for good vampire novels!
@naibattley – Instagram